Rooster Rosettes offer a wide range of distinctive, high quality Rosettes for all types of shows, sporting events and corporate purposes.
We offer the following rosettes:
Plain Rosettes - These are supplied with a plain, unprinted centre for you to personalise.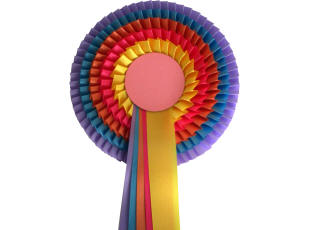 Stock Rosettes - These are suppled pre printed with placing only in standard colours.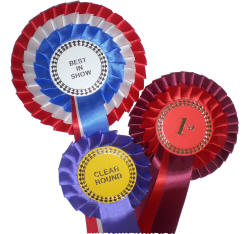 Traditional Rosettes - These are available in three pleats (classic knife, box and ruffle), which can be personalised to include your show event/name/logo etc.

New England Rosettes - Looking for something extra special? Try our American style New England range.

We take great pride in the quality of our products and in the service we provide for our customers.
If you don't find what you are looking for on our website please contact us - we will be happy to help.
To Download a copy of our:
Price List/Catalogue click here
Equestrian stock motifs click here
Miscellaneous stock motifs click here